Litteratur
Tobias och Oscar på CBA har tillsammans skrivit boken Barn med autism – En handledarguide för grundläggande färdighetsträning. Den riktar sig till dem som handleder pedagoger eller föräldrar kring barn med autism. Håll utkik efter den, som snart ges ut på Studentlitteratur. När boken publiceras kommer tillhörande formulär finnas för nedladdning här på hemsidan.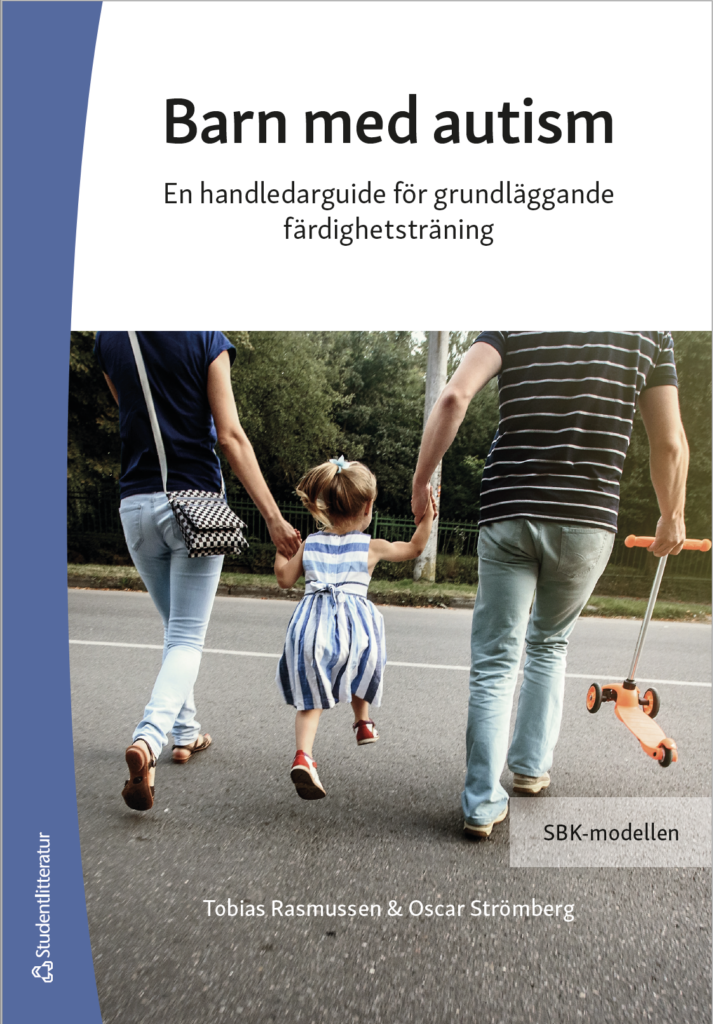 Tobias Rasmussen på CBA har skrivit ett kapitel i boken Vänskap, skola, familjeliv: Anpassningar och färdigheter för barn med autism. Boken riktar sig till föräldrar till barn 6-9 åt med autism. Read more..
Materials
Here you can find material for both parents and professionals for interventions based on TBA. All are free to use as needed.
A handbook for how parents can support people with autism through different situations, such as the corona pandemic.
Instructions on how you can use child-directed play to strengthen your relationship with a child.
A worksheet for creating your own exercise, for example in an EIBI program
A worksheet for creating your own matrix exercise, for example in an EIBI program. Matrix exercises are done to build combinations of skills, e.g. practice describing both the color and name of objects.
A weekly schedule to print out and use as support for people with developmental or intellectual disability
A flow chart for prioritizing interventions for problem behavior children within a learning program. Mainly for professionals!
En instruktion för problembeteende kring strategin att först minimera krav och sedan gradvis återintroducera dem. Främst för professionella!