Our book Children with autism
- A guide to supervision of basic skills training, work sheets
"Children with autism" is a book about skills training aimed primarily at supervisors, for example psychologists, speech language pathologists and special educators. It can also be useful for educators and parents. Below you will find worksheets that go with the book, including an overview of all the exercises in the book (the flow chart), the three relationship building strategies, and worksheets for planning the training. For information about how the worksheets are used, see "Children with autism"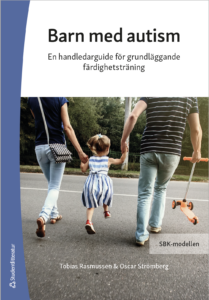 Introduction to the book (in Swedish)
A half-hour webinar from November 10th that introduces the purpose and structure of the book:
Click here to download the Powerpoint as a PDF
Work sheets for "Children with autism"
Below is an instruction how to fill in your own exercise directly on the computer (in Swedish)!